Dr. Gary W. Machiko, D.M.D, Wexford Dentist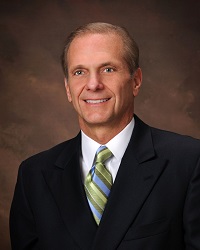 Background and Credentials
Dr. Machiko was born and raised in Pittsburgh and after graduating from the University of Pittsburgh with a BS degree in Mechanical Engineering in 1975 Dr. Machiko worked in the mass transit and nuclear energy industries. He then returned to the University of Pittsburgh in 1978 where he received a MS degree in Public Health. Immediately afterwards he entered the University of Pittsburgh School of Dental Medicine where he graduated in 1982 with his DMD degree. This additional training has been an asset with regards to his comprehensive approach to dental implants and aesthetic dentistry.
In 1984, he participated in his first dental implant post graduate course which became a lifelong professional passion. In the mid 1990's, he embarked on another professional passion to become an outstanding aesthetic dentist.
Since 1984, Dr. Machiko has placed over 1800 implants and well over 8000 porcelain veneers.
The following are some of Dr. Machiko's recent accomplishments:
1998 appointed Clinical Instructor of Cosmetic Dentistry at Rosenthal Institute, New York University and West Palm Beach, Florida
2001 awarded Fellowship in the Academy of General Dentistry for his efforts in continuing dental education
2002 completed a revolutionary dental implant technique that had never been successfully accomplished before in the United States
2005 awarded Fellowship in Midwest Implant Institute for his knowledge of dental implants
2008 awarded Diplomate specialty status in American Board of Oral Implant Dentistry/Implant Dentistry, only one of 2 dentists in the tri-state area and one of 17 dentists in Pennsylvania to be recognized for this level of education in dental implants.
2009 awarded Fellowship in the American Academy of Implant Dentistry, only one of 4 in the tri-state area.
Author for Contemporary Esthetics and other dental publications.
Professional reviewer for a leading peer-reviewed dental implant journal